TAMPA, FL
625 E. Twiggs Street #1053
Tampa, FL 33602
1-844-NOT-SCARED
Tel: 1-844-668-7227
BRANDON, FL
101 East Lumsden Road
Brandon, FL 33511
1-844-NOT-SCARED
Tel: 1-844-668-7227
ST. PETERSBURG, FL
9800 4th Street N, Ste. 200
St. Petersburg, FL 33702
1-844-NOT-SCARED
Tel: 1-844-668-7227
CLEARWATER, FL
13575 58th St N, Ste. 200
Clearwater, FL 33760
1-844-NOT-SCARED
Tel: 1-844-668-7227
LAKELAND, FL
2420 N Crystal Lake Dr. Ste 120
Lakeland, FL 33801
1-844-NOT-SCARED
Tel: 1-844-668-7227
We Are A Community
TO US, THAT MEANS SOMETHING
Reed & Reed is a law office in Florida and is the legacy of Paul, Ryan and Jacquelyn Reed. Between the three of them they have over 45 years of experience in law, and have argued cases in trial and appellate courts throughout Florida and the U.S. Before being lawyers, they are family. That's what comes first for them.
That's why they have such a strong emphasis in serving the community where they grew up. The people they serve are like an extension of their family. They see them at ball games and out having dinner. When bad things happen to them, they want to be there protecting them.
They grew up here. Paul remembers skipping classes at Horace Mann, playing baseball at Florida College, and raising his kids here. Ryan graduated from Jesuit HS and UF in Gainesville, while Jacquelyn finished her studies at STU and has also joined the firm.
We offer a free initial consultation, and when we represent you, you will not have to pay a fee unless and until we obtain a verdict or settlement for you. We can arrange meetings after hours or on the weekends when necessary to meet your schedule, and if you cannot travel to our office, we will come to you at your home, the hospital or another convenient location.
Using Reed & Reed for your personal injury case really is like having a lawyer in the family.
Why Work With Us
Combined 45+ Years Experience
Reed & Reed has extensive trial experience, having represented clients in thousands of injury cases in courts throughout the state of Florida. They have achieved success for the victims of medical malpractice, automobile negligence, wrongful death, drowning cases, slip and falls, dog bites, assault and battery, nursing home abuse, motorcycle crashes, defective products, bicycle accidents, and more.
Don't take our word for it,
see what our clients say:

"People like you, who naturally go above and beyond, make this world a better place for all of us. Thank you for everything!"
"Thank you for helping me and my family, as well. You are truly the best and my hero eight days a week and twice on Sunday!"
"Thank you so much for the follow up . . . Your firm has demonstrated the helpfulness that is rare to find today. I will gladly recommend you in the future."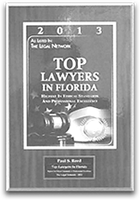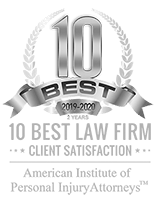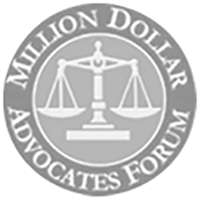 Community Impact
We Love Serving Our Community
Share This Page, Choose Your Platform!
Light "Reed"ing
PERSONAL INJURY ARTICLES
Let's Work Together
TELL US MORE ABOUT YOUR SITUATION
Please take a moment and fill out this contact form so that we may serve you. As a matter of respect for the Model Rules of Professional Conduct, our clients must make first contact with us. So, this form is the best way to engage us!