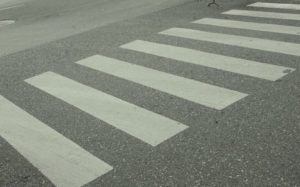 Police are searching for a pickup truck driver who allegedly ran over a pedestrian and then almost immediately thereafter fled the scene.
According to witnesses, the vehicle paused for only a moment after it fatally struck 74-year-old Janice Joy, of Lakeland, as she walked near the Duff Road/Sheffield Drive intersection. As a result of the collision, the Ford F-150 pickup truck lost its passenger-side rearview mirror and may have sustained body damage on that side as well; peace officers later found part of the mirror in a grassy area near the accident scene.
Ms. Joy suffered from Alzheimer's disease and lived alone, although a neighbor served as her part-time caregiver.
Hit-and-Run Crashes
About half of the drivers who flee the scene of crashes are later caught and prosecuted; the number may be higher in civil court for reasons discussed below. Many of these drivers are uninsured, are driving on suspended licenses, or have something to hide, such as outstanding arrest warrants.
In criminal court, prosecutors must prove the defendants' guilt beyond a reasonable doubt. However, in civil court, the plaintiff need only establish negligence by a preponderance of the evidence, which means more likely than not. As a practical matter, a prosecutor must prove that the defendant was driving the car at the time of the crash, but a civil plaintiff probably only needs to establish that the defendant owned the vehicle and had no alibi for the time of the crash.
Civil plaintiffs can collect the evidence they need to build successful claims by undertaking tasks that first responders may not necessarily perform, because while firefighters and police officers are there to secure the scene and attend to injured victims, they are not on-scene to collect evidence for a future civil case. Some of these tasks include:
Reviewing nearby surveillance video,
Canvassing the area for additional witnesses, and
Keeping tabs on local body shops.
If the tortfeasor (negligent driver) is sufficiently identified, victims in serious injury crash cases are entitled to compensation for both their economic damages, like lost wages, and noneconomic damages, like emotional distress. In many hit-and-run crashes, additional punitive damages are available as well. The same thing applies to alcohol-related crashes that involve a very high BAC and other instances that point to the tortfeasor's recklessness and callous disregard for the safety and property of others.
Defenses in Negligence Cases
In most pedestrian-auto crashes, the pedestrian in outside the crosswalk and does not have the light. Therefore, the insurance company often tries to use the sudden emergency doctrine to deny recovery or at least reduce the amount of compensation.
This rule forgives negligence if the tortfeasor acted reasonably in response to an unexpected situation. However, a pedestrian crossing against the light is not generally considered to be a "sudden emergency," since such situations are in fact quite common. The same logic applies to stalled cars, vehicles that stop short, cars that make illegal turns, and other everyday hazards.
Count on Experienced Attorneys
For prompt assistance with a negligent injury claim, contact the experienced personal injury attorneys at Reed & Reed today, because you have a limited amount of time to act. From our office in Brandon, Reed & Reed helps clients in Tampa, New Tampa, Plant City, East Hillsborough County and throughout the state of Florida.
Resources:
orlandosentinel.com/news/breaking-news/os-janice-joy-dead-polk-hit-run-20161007-story.html
chron.com/news/houston-texas/article/More-than-50-of-drivers-get-away-with-1707226.php