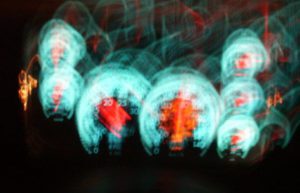 A teenager is dead after a woman dozed off while driving, ran off the road and collided with a disabled vehicle on the shoulder.
According to the Florida Highway Patrol and witnesses at the scene, 16-year-old Sanjay Nandram, of Apopka, was standing next to his vehicle after a non-injury accident forced it onto the east shoulder of the Florida Turnpike not far from the Turkey Lake Service Plaza. Both he and the vehicle were completely off the road when 32-year-old Tanya Garza admittedly fell asleep while driving and drifted onto the shoulder. Her 2005 Nissan careened off one of the disabled vehicles and struck Mr. Nandram, who died at the scene.
Authorities say that Ms. Garza, who was also injured in the crash, will probably be charged with a crime.
Fatigued Driving
Until recently, many researchers believed that simple tricks like drinking coffee and rolling down the windows could effectively combat drowsy driving, and busy drivers quickly embraced these ideas. While these techniques may help drivers feel more alert, at least for a few minutes, they do nothing to address other fatigued driving symptoms, like slow reactions and impaired decision-making ability.
Now, researchers realize that adequate sleep is the only effective antidote for drowsy driving. In fact, driving after being awake for eighteen consecutive hours is equivalent to driving with a .08 BAC, which is legally intoxicated in Florida. Unfortunately, drivers have been slow to embrace these findings, as many motorists who would never dream of drinking and driving routinely get behind the wheel after being awake for an extended period of time or after getting little sleep the night before.
Drowsy drivers cause about 100,000 serious injury traffic crashes each year. Some of the risk factors include:
Age: Motorists under 25 account for over 50 percent of drowsy driving crashes, primarily because young people need more sleep and are less inclined to get it.
Overwork: People who work more than sixty hours a week are 40 percent more likely to be fatigued and cause a crash.
Extended Driving: A brief 20-minute nap accompanied by a quick stroll around the area does wonders on long trips.
Shift Workers: In most cases, the body adjusts slowly to new schedules.
Damages in a fatigued driving case may include compensation for both economic losses, such as medical bills, and noneconomic losses, such as pain and suffering.
Serious Injuries in Florida
To qualify for noneconomic damages, the victim must sustain a serious injury, as that phrase is defined in Section 627.737 of the Insurance Code. Wrongful death is obviously the most serious, and most permanent, injury that can occur in a car crash. Some other ones include:
Loss of Function: This loss typically involves a sensory organ, like eyes or ears. The loss does not have to be complete, but it does have to be "[s]ignificant and permanent."
Permanent Injury: Similarly, paralysis or loss of use must be permanent "within a reasonable degree of medical probability."
Scarring or Disfigurement: Legally, the disfigurement must be on a visible body part, like an arm or shoulder.
In some cases, additional punitive damages may be available as well.
Count On Experienced Attorneys
Dangerously fatigued drivers often cause serious crashes. For a free consultation with an aggressive personal injury lawyer in Orlando, contact Reed & Reed. Home and hospital visits are available. From our office in Brandon, Reed & Reed helps clients in Tampa, New Tampa, Plant City, East Hillsborough County and throughout the state of Florida.
Resources:
orlandosentinel.com/news/breaking-news/os-teen-killed-turnpike-20160918-story.html
gsa.gov/graphics/ogp/vv36_Drowsy_Driving_R2-z-q1-y_0Z5RDZ-i34K-pR.htm