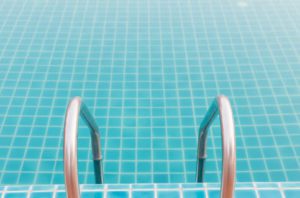 A 10-year-old girl drowned after she apparently fell into a hotel swimming pool in Jacksonville.
According to witnesses and the Jacksonville Sheriff's Office, the girl and three caregivers, who were described as "young family members," visited the pool at the Hilton Garden Inn. After the girl fell in, two children tried to revive her while the third went to get help. Witnesses and first responders performed CPR and temporarily revived her, but she later died at an area hospital.
The family was visiting from Pensacola.
Landowner Liability
The first step in a negligence case is to determine the legal duty that the defendant owed to the victim/plaintiff. In a landowner liability case, like a swimming pool drowning or a slip-and-fall, most courts use a common law classification system to determine the nature of this duty. This system divides victim/plaintiffs into three categories:
Trespasser: If a person does not have the owner's express or implied permission to be on the land, the owner typically has almost no duty of care. There are some important exceptions to this rule, and one of them (attractive nuisance) is discussed more fully below.
Licensee: Some social guests confer no direct benefit on the landowner. Even still, the owner has a duty to warn licensees about any latent defects on the property, like a covered-up sinkhole or a loose floorboard.
Invitee: Nearly everyone is either a business or social invitee. Job applicants are business invitees alongside hotel guests, because money does not need to change hands. Similarly, social guests are social invitees, if the landowner obtains any economic or noneconomic benefit.
A few courts have done away with the common law system and instead impose a duty of care in all these situations. If the landowner breached the duty of care, and that breach caused injury, the victim/plaintiff may be entitled to both economic damages, like medical bills, and noneconomic damages, like emotional distress.
Landowner Liability and Swimming Pools
Swimming pools are a major legal liability. To limit exposure, most hotels and apartment complexes post signs which say things like "Swim At Your Own Risk" or "No Lifeguard On Duty." Depending on the specific facts and circumstances, these efforts may or may not be legally sufficient to raise a drowning defense based on assumption of the risk. This doctrine states that participants assume a reasonable risk of injury when they participate in some possibly hazardous activities, like swimming in a pool.
An interesting detail from the above story, at least in a negligence context, is that the victim's parents did not accompany her to the pool. Instead, they apparently entrusted her care to some older children, and these types of arrangements are very common. Legally, children cannot enter into contracts or assume the risk of injury.
So, the attractive nuisance doctrine probably applies. This rule establishes a duty of care where none existed before if the:
Type of property is known to attract children or youth,
Risk of harm is unreasonably high, and
Landowner knew that children or youth might be drawn to the hazard.
Another common exception to the trespasser rule is the frequent trespasser doctrine, and it applies to adult trespassers in some situations.
Reach Out to Resourceful Attorneys
For prompt assistance with a swimming pool accident, contact an experienced personal injury attorney from Reed & Reed. Home and hospital consultations are available. From our office in Brandon, Reed & Reed helps clients in Tampa, New Tampa, Plant City, East Hillsborough County and throughout the state of Florida.